Ice Fishing On Lake Winnie
Minnesota Ice Fishing for Perch, Walleye on Lake Winnibigoshish
Lake Winnibigoshish has a reputation as one of the best ice fishing lakes in Minnesota, and The Pines Resort is recognized as one of the Best Ice Fishing Resorts in Minnesota with world class ice fishing for jumbo perch, walleye and crappies. Through the years Lake Winnie has become known as "the" lake to fish for jumbo perch through the ice. It also offers excellent walleye fishing, northern fishing and crappie fishing. With more than 67,000 acres, Winnibigoshish literally offers miles of state angling opportunities matched by few other fisheries in northern Minnesota.
The Pines Resort sets the standard for hosting ice fishermen and you will notice the difference!
We Rent
Ice Fishing Houses!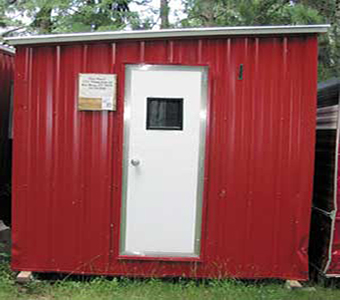 The Pines Resort
Ice House Rentals
Make The Pines Resort on Lake Winnibigoshish your headquarters for full-service Minnesota ice fishing vacations. We provide 6-hole fish house rentals complete with plowed ice roads out to your fish house. Enjoy a day of excellent fishing then head back to the resort to the warmth and comfort of our well-equipped cabins. We move our fish houses on a weekly basis to ensure that you are "on the fish" and even turn on the heat in your fish house and clear the holes every morning before you arrive. We'll even provide fish cleaning services for a fee.

Fish House with Cabin Rental - 8x10 (6 hole) $125 Day
Fish House without Cabin Rental - 8x10 (6 hole) $150 Day

Call For Ice House Rental - 218-246-8546
Let us assist you in planning your fishing trip by leveraging our knowledgeable in-house guide and local fishing guides.

In House Guiding
Chad Mertz, Owner of The Pines Resort, will take time out of his busy work week to guide anglers year round.  Chad works hand in hand with the guided trips out of the Pines Resort and Campground. There's nothing like fishing with the resort owner as he knows all the best locations and usually has the latest "what's hot or not" info when it comes to bait, lures, and presentation. So give Chad a call at 218-246-8546. 


Summer Rates for Guided Trips: 
$400.00 for two people and $100.00 per additional person(max 4 persons per boat), (all equipment is provided, you just bring a food and drink.  Fishing will consist of 5-6 hrs of fishing. Then the guides will come in a clean fish and perpare that shore dinner if you wish. 
Shore Dinner $50.00 for the group.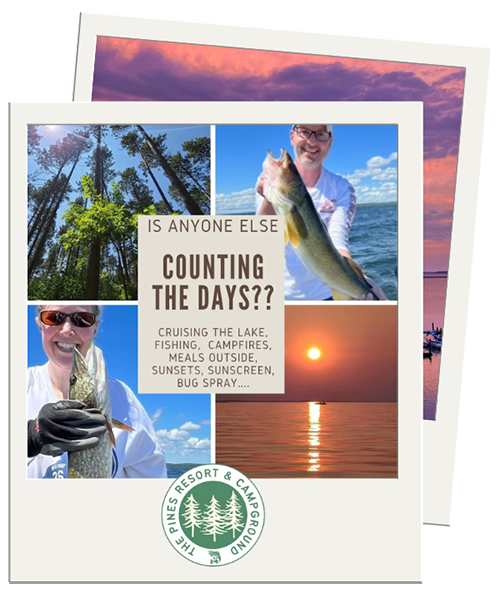 Lake Winnie Vacation
Reserve Yours Today!
17221 Winnie Dam Road NE • Deer River, MN 56636
800-342-1552 • 218-246-8546